2023 promises to hold immense changes for different sectors, including employment and job vacancies. Indeed, the pandemic has caused significant disruptions, but many organizations have had to adapt to maintain growth. As such, understanding how current market trends are affecting the workforce is essential. Let's look deeply at employment and job vacancy forecasts for the following quarters. Let's talk about some of what we know so far:
The Bottom Line
Labor shortages cause employers to be reluctant to cut workers, even when economic growth is faltering or uncertain.
Employers have been struggling to fill vacancies since the pandemic. Additionally, as the post-pandemic labor demand exceeds available workers, businesses will likely keep employees, even at higher wages.
This should limit the increase in unemployment and avoid an abnormal recession.
Why It Matters
Jobs are the largest source of household income. Income, in turn, is a significant determinant of consumer spending—the lifeblood of stable economic growth.
When employment is high, businesses can produce and sell products or services, providing a sense of normalcy.
Importantly, with a decreased labor supply, companies may not be able to meet the high market demands, which will impact the economy negatively.
Looking Underneath the Hood
A Closer Look at Houston Office Market:
According to the Quarterly Data Dump Market Update provided by The Linnerman Letter, the Houston/The Woodlands/Sugarland Employment rate is likely to continue increasing in the coming years: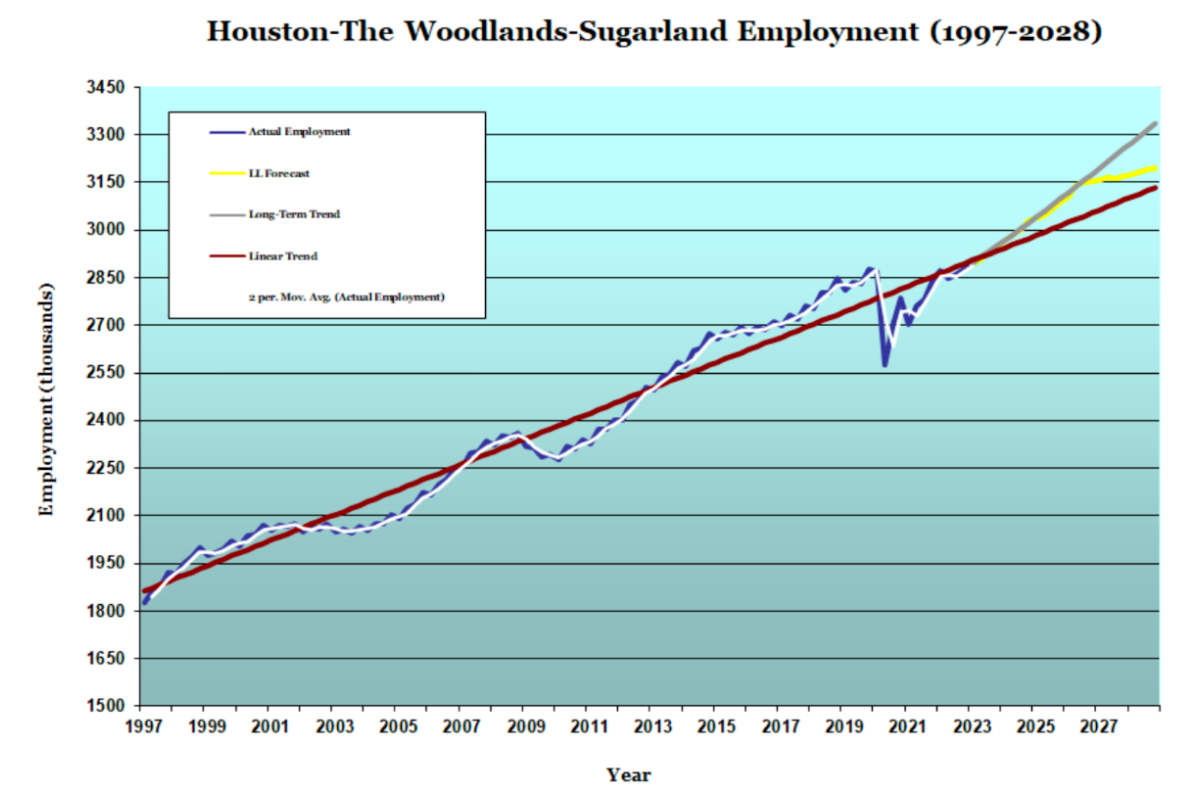 It is expected that the growth of the office-using sector will lead to an increase in the demand for commercial real estate space, particularly for tech-related and healthcare industries. This demand for office space may cause a decrease in the vacancy rate in the Houston Office Market. Additionally, absorption rates are predicted to increase and then decrease in 2026: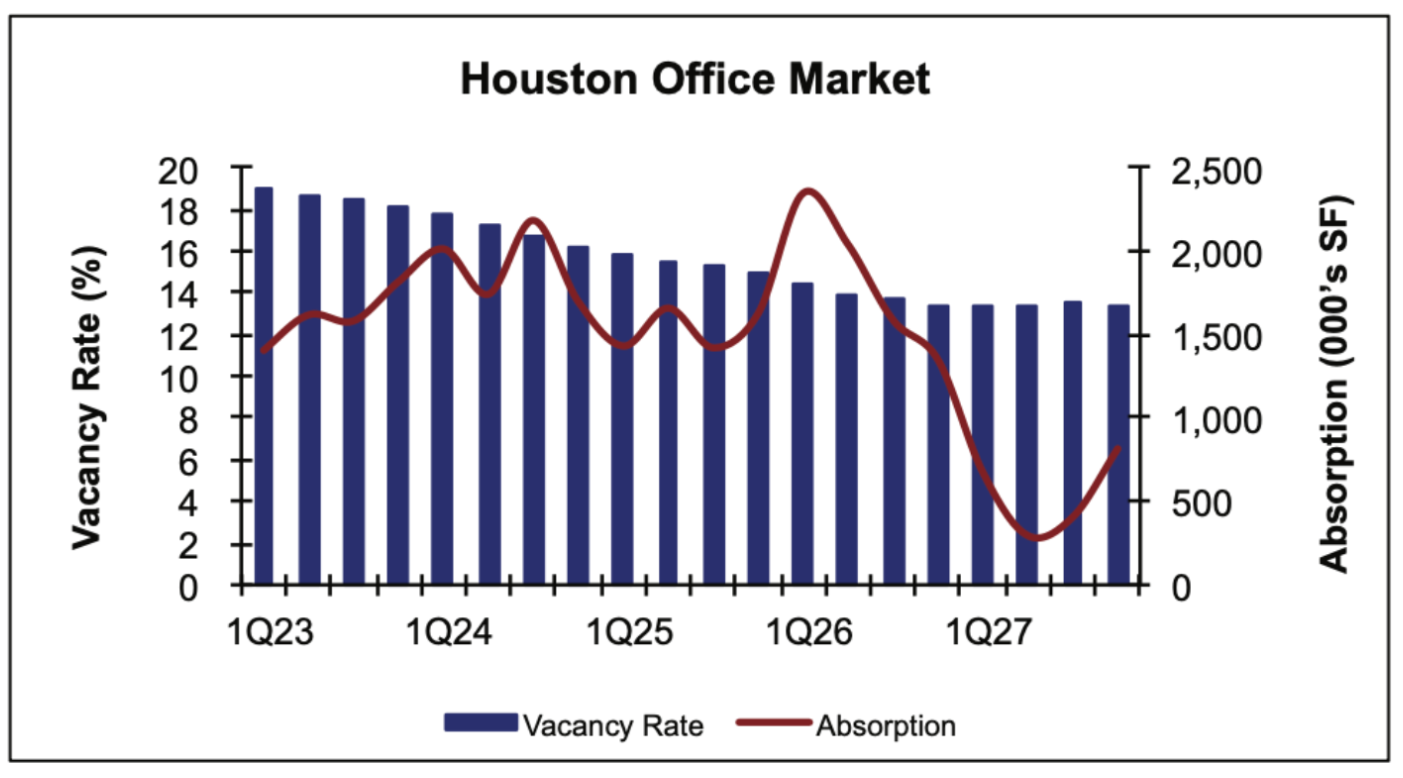 Understanding employment trends and job vacancy forecasts is essential in making informed market decisions.
These forecasts inform businesses' staffing needs and reveal emerging market opportunities for commercial real estate investors.
If you want to leverage the insights the Quarterly Data Dump Market Update provides, it's best to seek assistance from an experienced and credible commercial real estate professional.
Sources:
City National Rochdale – July 2023 Market Update
The Linneman Letter – Office Market Vacancy and Absorption Projections, Volume 23, Issue 2.
The Linneman Letter – Linneman Associates' 5-Year Employment Forecasts
Do you want valuable market knowledge and expertise to ensure market success?
Let's talk!